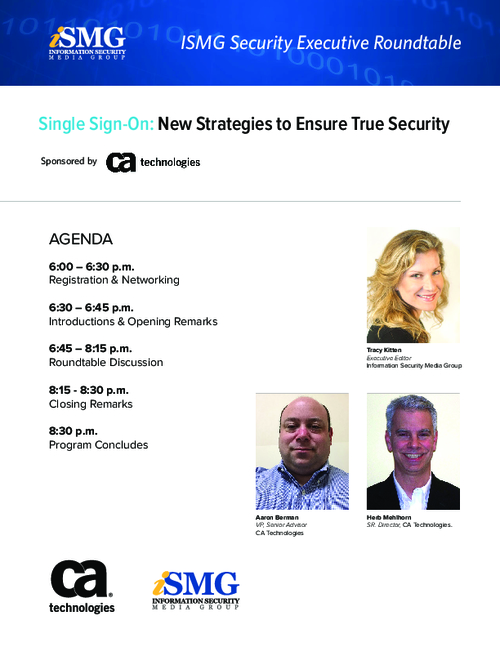 As you grow your business, you likewise grow the number of web applications you develop and deploy. But through this expansion, you're also opening your environment to breach and potential fraud from unauthenticated users and access. How can you ensure that the right users are getting proper access to your web applications and portals?
Download this exclusive executive roundtable discussion guided by insight from Aaron Berman, VP and Senior Advisor, and Herb Mehlhorn, Senior Director, CA Technologies, and learn about emerging challenges of privileged access management, including:
Improving the user experience;
Gaining greater visibility into user accounts and activities;
Protecting the enterprise from the risks and costs of identity breach.