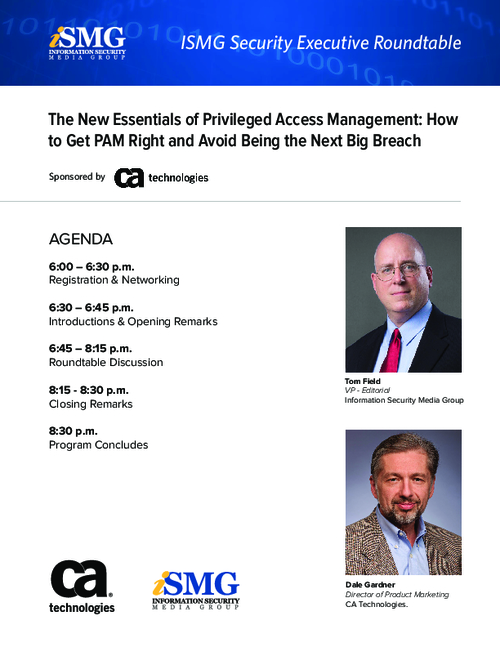 Privileged Access Management (PAM) is the hottest new solutions strategy, but it is also one that is at a critical crossroads of development and acceptance. What can you do today as a senior security leader to ensure that the most mature PAM solutions become effective, integral components of your organization's security technology portfolio?
Download this exclusive executive roundtable discussion on The New Essentials of Privileged Access Management, guided by insight from Dale Gardner, Director of Product Marketing, CA Technologies, and learn about:
Improved management of access rights for internal and external users;
Bringing together disparate policies and controls under a single, automated management platform - which can also improve regulatory compliance;
Getting beyond the table stakes of pure breach prevention to achieve new levels of identity governance and access controls across the entire enterprise.